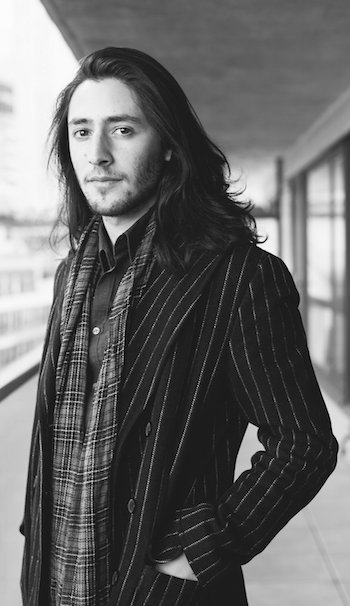 Gabriel Zucker is a pianist, composer, and multi-instrumentalist from New York. Classically trained in piano and composition, Zucker combines maximalist compositions with the progressive improvisation of New York's creative music scene. His music has received two ASCAP composition awards, and was awarded 4.5 stars in a recent review in Downbeat magazine. A Yale graduate and Rhodes Scholar, Zucker has performed throughout New York at such venues as Carnegie Hall, Le Poisson Rouge, and the Jazz Gallery as well as in 18 countries around the world.
Zucker's primary ensemble, The Delegation, was born at the 2013 Banff Jazz and Creative Music Workshop and now features twelve improvisers from all walks of musical life. In October 2013, Zucker received a JFund grant from the American Composers Forum to write an ensemble-defining work for the group; the evening-length result, Evergreen (Canceled World), won an ASCAP Morton Gould Young composers award and was premiered at the Jazz Gallery. The piece is featured on the group's debut record, produced by Zucker, which was released in October 2016 on the prestigious ESP-Disk' label to critical acclaim. All About Jazz called the record "larger-than-life" in a four-star review, while the World Music Report called the music "not unlike that of a nascent revolutionary" and wrote: "In Zucker's almost confrontational writing I find the vision of one who is hugely expressive. Here is a young man with a profound sense of tone and colour and how it can be wrought from diverse instrumentation to be affectingly 'cantorial,' expressive and hugely symphonic too." The Delegation has performed in six countries and the group's sophomore record, Leftover Beats From The Edges Of Time, will be recorded later in 2017.
Zucker's newest project, a quartet featuring Tyshawn Sorey, Adam O'Farrill, and Eric Trudel, debuted in 2015 with the premiere of Weighting, an evening-length work inspired by Rachel Kushner's The Flamethrowers. The piece will be featured on Zucker's fourth studio album, to be released in 2018.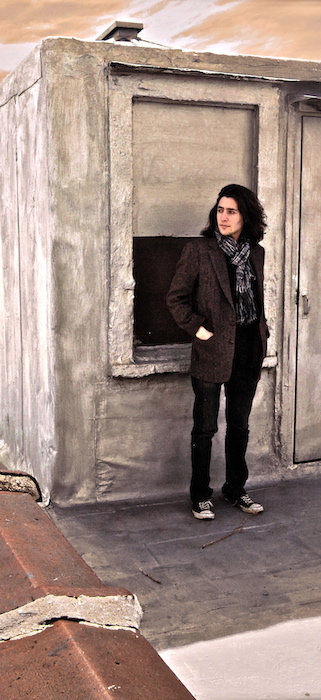 An active pianist in the creative music scene, Zucker performs with a variety of projects in New York, with frequent performances at Spectrum NYC, where he is a board member and consulting curator. His project No Reference For Taste with drummer and co-conspirator Gabriel Globus-Hoenich brings dance music power to metrically complex grooves, and released its debut record in January 2017. An avid improviser, Zucker works closely with many of the rising stars of improvised music, developing a 21st century language of free improvisation. As a classical pianist focusing on such composers as Messiaen, Ives, and Ligeti, Zucker has twice been presented in recital by the Abby Whiteside Foundation at Weill Recital Hall, and was recently praised for his performance in the American Festival of Microtonal Music's new microtonal arrangement of Ives's Concord Sonata.
In 2012, Zucker was commissioned by the New York Youth Symphony First Music program to write a piece for symphony orchestra and jazz band; the resulting work Universal at Midnight was premiered at Carnegie Hall. Zachary Woolfe wrote in the New York Times that the work "suavely combined a symphony orchestra and a jazz band, beginning with a haunting orchestral hush and passing a gentle theme through the jazz soloists. It was a nocturne out of early Bernstein or introspective Sinatra." Zucker's compositions have also been played by the JACK Quartet and the Argento Ensemble.
Inspired by such artists as Wilco, Radiohead, and Sufjan Stevens, Zucker also brings his compositional experience and penchant for sonic adventuring to his work as a guitarist and singer-songwriter. His avant indie band underorder released its debut record, Postcards, in February 2017, and will return to the studio to record its sophomore album later this year.
Zucker graduated summa cum laude from Yale College in 2012, where he won the Music Department's Bach Society Prize as "a pianist who has excelled in solo, concerto and chamber music genres, a jazz pianist who has sustained a creative and virtuosic activity during his time at Yale, and a composer who has intensified his ambitious endeavor to find a synthesis between his art music and jazz interests." A committed social activist in addition to a musician, Zucker double majored in Ethics, Politics, & Economics as well as Music, has worked on poverty policy research at MIT, and most recently led a successful campaign to end veteran homelessness in Connecticut. He recently returned from Oxford, where he earned a Masters in Applied Statistics on a 2015 Rhodes Scholarship and researched applications of machine learning to social policy administration.