The Delegation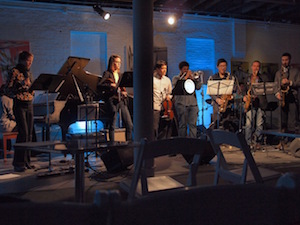 Indie jazz orchestra The Delegation was born at the 2013 Banff Jazz and Creative Music Workshop and features 12 exemplary improvisers from all walks of musical life. In October 2013, Zucker received a JFund grant from the American Composers Forum to write an ensemble-defining work for the group; the evening-length result, Evergreen (Canceled World), won an ASCAP Morton Gould Young composers award and was premiered at the Jazz Gallery. The piece is featured on the group's debut record, produced by Zucker, which was released October 2016 on ESP-Disk'. (External site)
Gabriel Zucker - piano, electronics, compositions; Adam O'Farrill - trumpet; Jacob Teichroew, Eric Trudel, Bryan Qu - tenor sax; Mark Chung - violin, Ron Lawrence - viola; Eric Allen - cello; Artemisz Polonyi, Lorena del Mar - voice; Bam Bam Rodriguez - bass; Gabriel Globus-Hoenich - drums
Weighting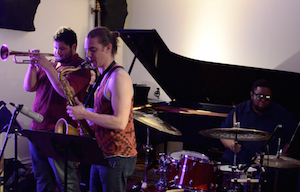 Weighting is an 8-movement work written in 2014-2015, loosely based on The Flamethrowers by Rachel Kushner. Featuring Zucker, Tyshawn Sorey, Adam O'Farrill, and Eric Trudel, the piece was premiered in June 2015 at Spectrum. The sample below was recorded live at the premiere.
Gabriel Zucker - piano, compositions; Tyshawn Sorey - drums; Adam O'Farrill - trumpet; Eric Trudel - tenor sax
No Reference For Taste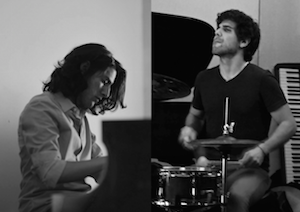 No Reference For Taste brings dance music power and energy to metrically complex grooves. The group's first record, including the following track, was recorded in September 2015 and was released in January 2017.
Gabriel Zucker - piano, compositions; Gabriel Globus-Hoenich - drums; Tal Yahalom - guitar; Walter Stinson - bass
underorder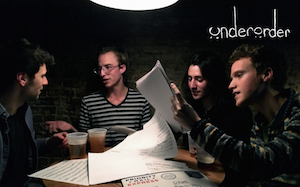 underorder is an avant indie band that sets simple folklike melodies within dense, evocative soundscapes and epic compositions. The group's debut record, Postcards was released in February 2017.
Gabriel Zucker - music & lyrics, guitar, vocals; Dan Kleederman - guitar, vocals; David Halpern - bass; Connor Parks - drums; Matt Woroshyl - bari sax
Free Improvisation / Asymptote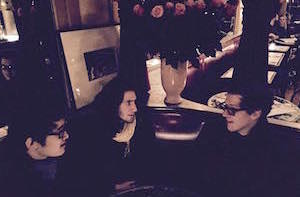 Zucker performs regularly in free-improvisation settings, most frequently with Asymptote, an experimental free music trio consisting of Bryan Qu on saxophones, Zucker on piano and keyboards, and Dre Hocevar on drums. All experienced musicians and composers actively committed to building the next generation of improvised music, the trio creates their music collaboratively and innovatively, bringing original philosophies to improvisation, and exploring new territory at the intersection of composition and contemporaneous creation. A flexible and dynamic ensemble, the band has also collaborated with Perry Robinson, Tony Malaby, Rafael Statin, Lester St. Louis, and Aaron Larson Tevis.
The below recording features Aaron Larson Tevis - trumpet, Gabriel Zucker - piano, Lester St. Louis - cello
Solo piano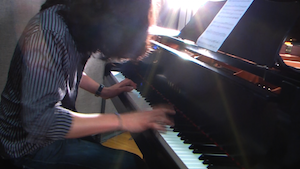 As a solo pianist, Zucker focuses on twentieth century repertoire, as well as his own compositions, and improvisational music. He has been presented in recital at Weill Recital Hall at Carnegie Hall and throughout the Northeast. His performance of Charles Ives's Concord Sonata is available on youtube. Below, his Sonata For Impetuous Romantics, which premiered at Spectrum in 2013.